In any sport, one of the best ways to ensure victory is by capitalizing on your opponent's mistakes. That's exactly what Frederick Community College did on Thursday in the 10-2 win over Hood College JV in their first game back after the snow storm that put a temporary hold on the season.
Due to the weather, the last time the team played was for their March 9 doubleheader at Shenandoah University JV.
"We [hadn't] played in two weeks, so seeing live pitching was kind of awkward," sophomore outfielder Alex Aristy said. "But as long as we stay focused, I think we'll be fine [going forward]."
All things considered, FCC (18-4 overall, 0-1 conference) seemed to shake off the rust from their long break and got going early when infielder Jett Manning singled and Aristy drew a walk in the bottom of the first.
The two then executed the classic double steal, a move Aristy said the team tries to execute "often when [Jett] and I are on first and second," due to their collective speed.

"We both have good speed, but especially for [two players] in the [third and fourth spot in the batting order]," Manning said. "It's not expected to have guys with good speed in that part of the lineup, so it definitely helps the team for sure."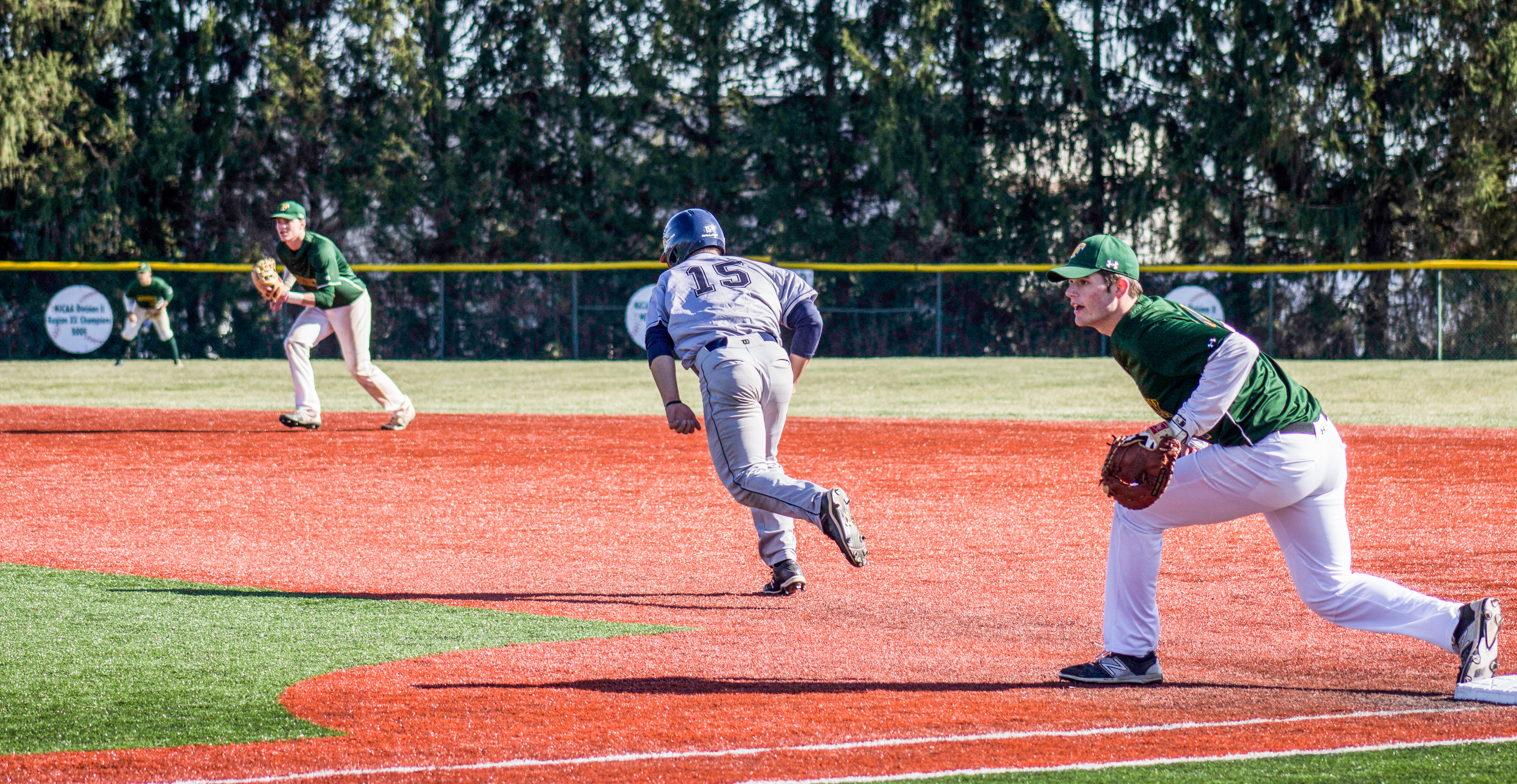 The successful attempt moved Aristy and Manning to second and third respectively, and a wild pitch brought in Manning from third during the next at-bat, bringing in the Cougars' first run.
This trend of making the best of head's up opportunities continued in the bottom of the second when infielder C.J. Mackinson almost got picked off at second base, but a throwing error by the Hood catcher prompted Mackinson to reach third base and soon score on a wild pitch.
"[We have] to take advantage of [errors] like that when we can [to win games]," Manning said.
FCC led 4-2 after the second inning and added three runs in the sixth and two more in the seventh to seal their third straight win.
Starting pitcher Brian Rourke (5.o innings, four hits, two earned runs, five walks and five strikeouts) improved to 4-1 on the season.
Manning scored three runs, drew four walks and stole one base, making 18 for him on the year, which is three shy of tying the single season record (Chris Mattison, 21 in 2015). Mackinson went 2-for-5 with one RBI, extending his hitting-streak to 10 games. Nick Furhman drove in two runs.
Next up on the schedule, the Cougars will square-off in a doubleheader against Harford Community College Saturday, March 25 beginning at 12 p.m.